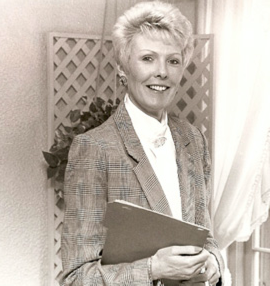 Founder
In 1979, Mary Jane Wszolek, President of Mar-Ja Enterprises, Inc. began providing professional cleaning services to the Roanoke Valley! Mary Jane Wszolek passed away suddenly in 1999 but the family company still reflects her hard-working, reliable and honest work ethic with a satisfaction guaranteed. Over the years, the company has grown by responding to the customer's needs by offering additional specialized services and quality work.
Learn More About Us
The Happy Housekeepers has been offering professional and reliable services at affordable rates to the valley over 37 years. We are unique in that we are a complete, one-call housekeeping service that has a friendly staff answering the phone! The Happy Housekeepers started by offering cleaning services to the home then over the years expanded to include office cleaning by the name Corporate Clean as well as specialized services for builders/contractors, apartment managers, move-in and move-out cleanings and many other services.
The Happy Housekeepers employees can clean your home from ceiling to floor! Our employees are not only experienced but are also bonded and insured by The Happy Housekeepers so you don't need to be present when work is being performed. If our chemicals and equipment that are supplied by us do not suit your needs ,we can use your products and/or equipment. In most situations, we do furnish cleaning supplies that are needed unless you want a certain chemical on hardwood floors or stainless steel cleaner for appliances. We a full service and are a fully staffed business with associates available to answer your questions by phone or email! The Happy Housekeepers takes pleasure in giving personalized and individual attention to each and every customer. The attention starts from the very first phone call to the follow up phone call after the initial cleaning to make sure our customer was satisfied.
To learn more about the wide variety of services we offer, please give us a call or email us! One of our representatives will be happy to meet with you and provide you with a FREE ESTIMATE. Our services can be tailored to fit your needs at times convenient for you! We are proud to say we are locally owned and operated! Hope to hear from you soon!